About us
Papaya Thai is located at Shop 3/506-508 Miller Street, Cammeray 2062 and at 309 Military Road, Cremorne 2090. We only serve the most delicious and sumptuous Thai Dishes that will certainly bring your senses to Thailand. By clicking that Order Online button, you can take advantage of a hassle free pickup and delivery services straight to your doorsteps. Try our Curry Puffs, Pad Thai, Tung Tong and Po Piah Sod. You will surely fall in love with our Tom Yum Koong, Tom Kha Kai, Pu Nim Tod Krob and many more. Finally, complete your Thai meal experience with our Pad Pak, Kaeng Tae-po and Larb Ped. What are you waiting for? Click that Order Online button now!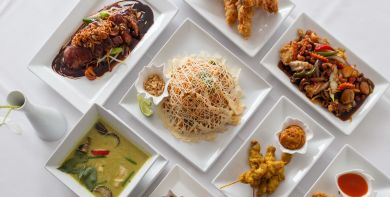 Reviews
Brett
"Great experience."
21/03/2020
Stephen
"BUT not enough rice portion has been reduced recently"
4/03/2020
Dom
"Really good Thai, will order again."
29/02/2020
Nik
"Excellent service. Thank you."
15/02/2020
Liz
"Love this restaurant - highly recommend"
14/02/2020
David
"Good food and fast delivery given the horrendous weather with storm like wind and rain. Very happy with the service received from restaurant and driver."
9/02/2020
Joel
"Beef chilli basil was undercooked and bland. The pad Thai was good."
26/12/2019